About Us
The Bull Pen is a Family-owned Fine Dining Restaurant & Bar. It opened in 1948 on Pacific Coast Highway across from Redondo Union High School. It has moved to 3 locations in Redondo Beach and has been in its present location since 1978.
For over 75 years The Bull Pen has been serving its Famous Bull Pen Burger along with Prime Rib, Steaks, and Seafood to 3 generations of customers.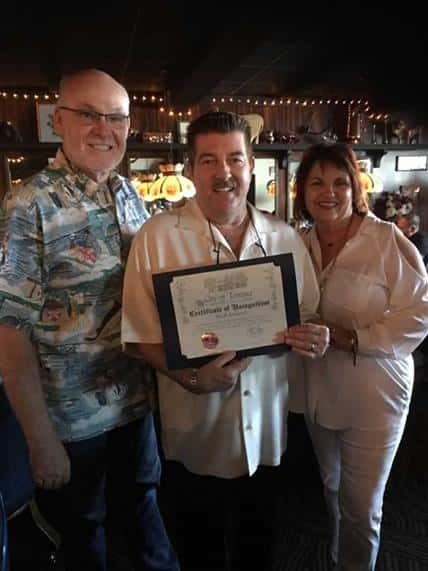 The Torrance Mayor Pat Furey, awarding Rick LoCoco the City of Torrance Certificate of Recognition !!!